Automatically improve opportunity loss due to abandoned carts! MA tool specializing in cart abandonment
The definitive version of measures to increase sales!
"CART RECOVERY"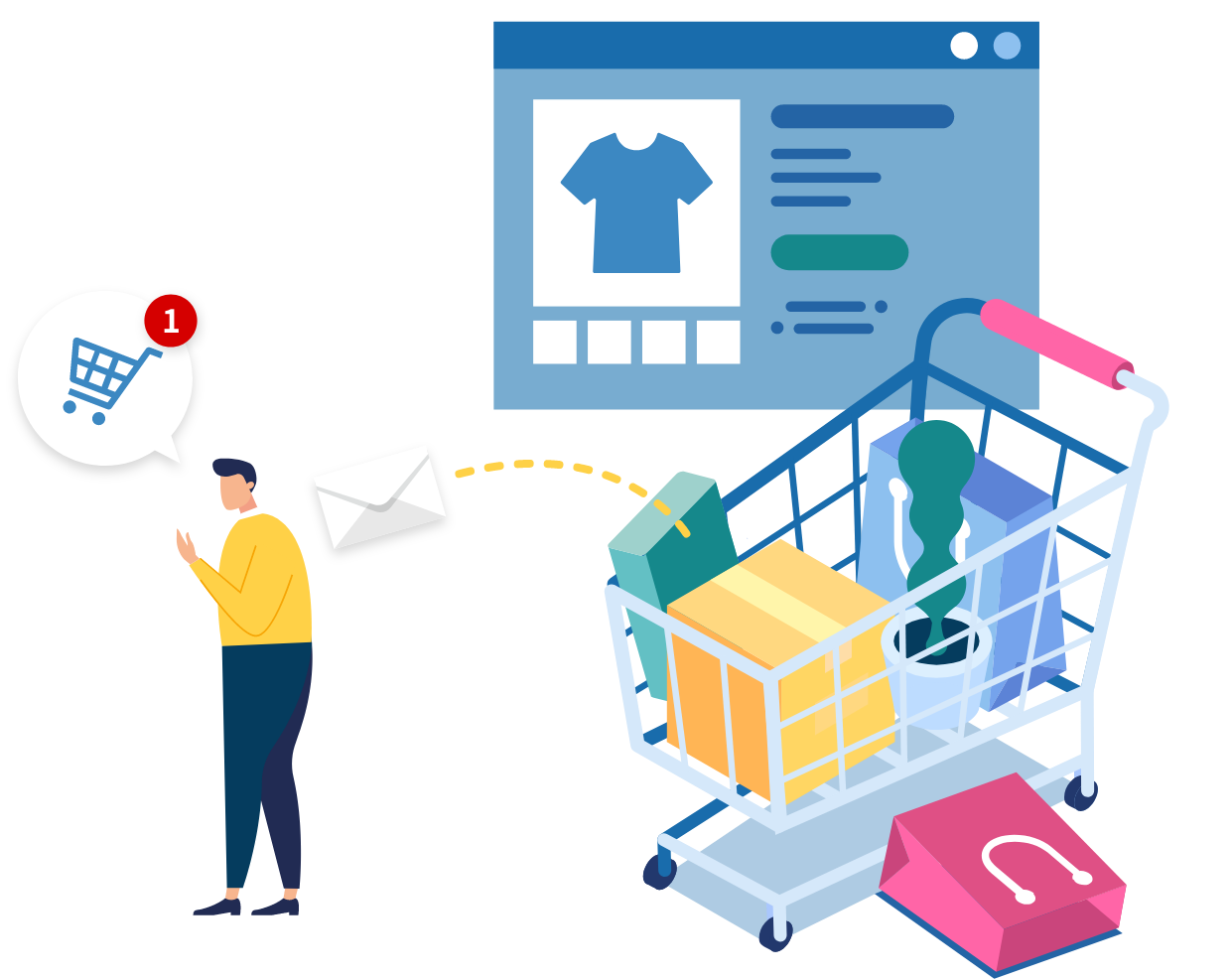 By delivering emails and advertisements at the timing when the user's willingness to purchase is high,
Bring back users who have "dropped their cart" back to your site, contributing to increased sales.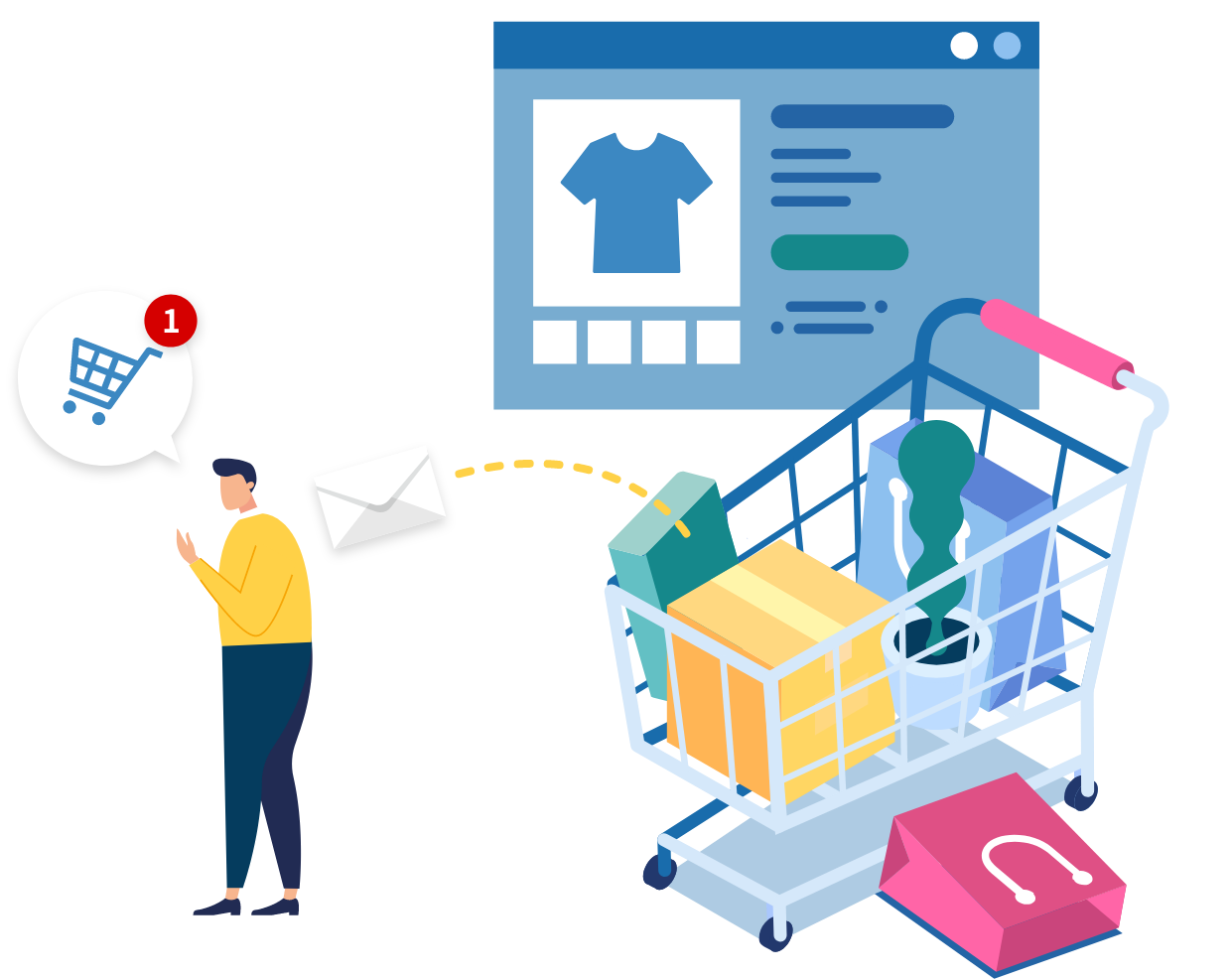 Introduction results
500
More than the site!
You can see the effect on various EC sites.
Easily on the EC site
Sales up!
CART RECOVERY
Reasons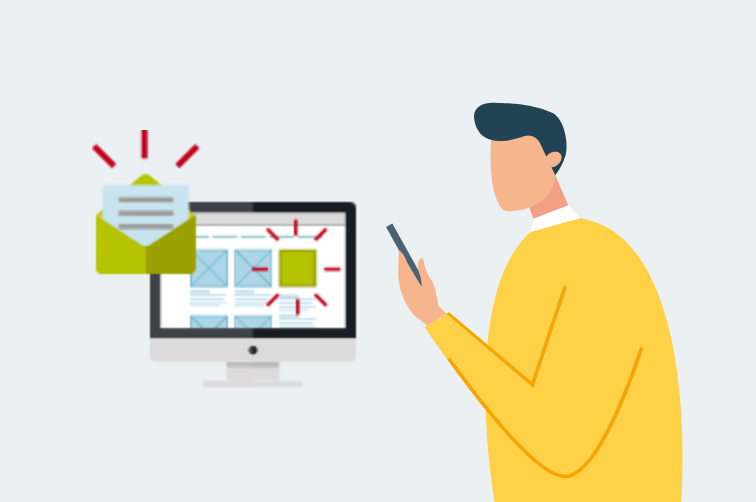 Powerful recovery effect
A powerful recovery (recall) effect is realized with "dropped basket mail" and "dropped basket remarketing advertisement".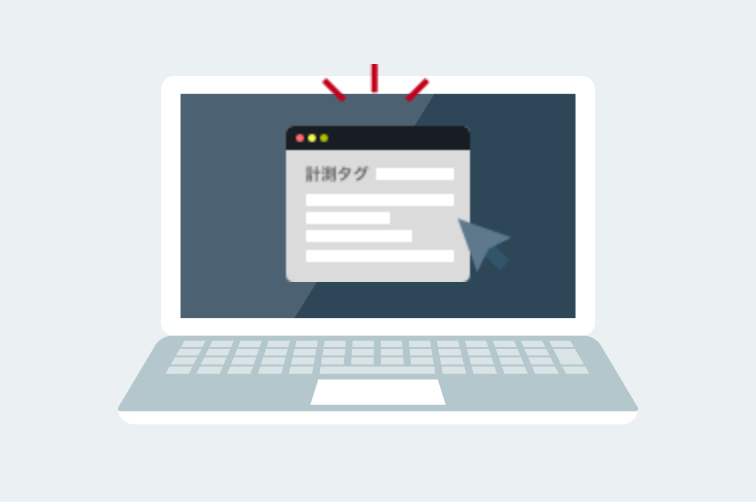 Easy to install
It can be easily introduced by simply attaching a measurement tag to the website. You can start in as little as 3 days from your application.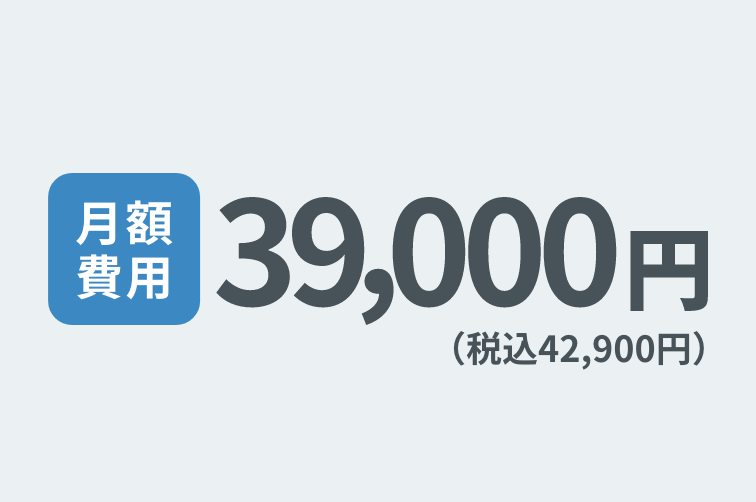 Low price
No matter how much you use it, the monthly fee is 39,000 yen (42,900 yen including tax)! You can use the basket drop analysis, email, advertisement, and effect measurement functions without any restrictions.
Due to dropping the basket
Lost opportunity
Is
Of sales
2 times!
CART RECOVERY® is equipped with a "cart abandoned mail" function that reminds users who have abandoned their cart, and a "cart abandoned remarketing ad" function that can approach new users who have not registered for mail.
An effective approach is possible precisely because we can appeal with a hybrid.
* The service can be used only with the mail function (remarketing function).

* Our research (Surveyed the usage status of CART RECOVERY® during the period from April 2021 to September 2022)
Assuming that about 2.0 times of sales are abandoned, for exampleFor an EC site with 3,000 cart-in users and monthly sales of 5 million yen (1 month)


⬇


[Level of satisfaction]
At the height of, the award of the basket drop countermeasures department
Received "High Performer"!
ITreview has a high reputation!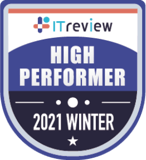 This is for net sales increase!

Retention is also at a very high level of 50% because it can automatically deliver dropped basket emails, which is an approach to highly accurate users. I was worried that the cost-effectiveness of WEB advertising, which is a pay-as-you-go system, would not be very effective, but since it can be operated at a low fixed monthly fee, it is very cost-effective.

Prevents baskets from falling and increases sales

It will send a step mail to the user who has dropped the basket, judging the time etc. You can also check how much you have recovered. Since it takes time and effort to recover a user who has lost his / her basket, systematization can increase sales efficiently. Detailed settings such as emails and advertisements are possible. You can try it first.

It is a must-have item for EC management

Very low installation cost. The back office is easy to see. The staff are very friendly. Isn't it possible to obtain a certain effect just by adding it? In this EC, there is a special (time-consuming) time and effort of "editing" before adding it to the cart, so there is only 30% of cart withdrawal compared to other ECs. It recovers around 4.7% from the abandonment of carts, which are quite conscious of purchase. It was a tool that I wish I had introduced earlier.

Measures against dropping baskets that can be easily started

Isn't it one of the attractions that you can easily start without the need for particularly difficult settings? The average car drop rate has improved by about 10% compared to about 60 to 70%. It's a nice point because you can set retention emails twice as you like. I couldn't take a clear approach to dropping the basket, but by using this service, the case of re-approach ⇒ purchase became visible. I was surprised at the size of the basket drop, but I was also surprised at the conversion in recovery.

If you want to surely increase the sales of EC site, first introduce this tool

The most attractive point is that it can definitely contribute to the increase in EC sales at a very low cost. In addition, the operation itself is easy, the management screen is easy to see, and it is very good that there is no incomprehensibleness or troublesomeness in the tool. I also appreciate the attitude of the customer support staff, who are kind and polite, and who are kind and considerate together to solve problems. Although we have transactions with many tool vendors, the fact that the CS of CART RECOVERY is particularly responsive makes the service attractive. As an EC support company, if you want to increase EC sales, this tool is often introduced. An essential tool for improving EC sales.

The best tool for brands with high customer engagement

You can start using it with simple settings. Depending on the business format and high brand loyalty, it is expected that the sales base will increase without bothering the EC staff. By visualizing the situation of dropping baskets with graphs and numbers, it raises awareness of issues regarding the UI of the EC site itself within the company, leading to a growth hack on the site side. Although the exact number of cart-ins could not be grasped due to the specifications of the cart, the problem of improving the approach to the user closest to the UI and CV by visualizing that the amount of baskets dropped was larger than expected. It led to the strengthening of consciousness. In addition, when implementing measures, it became easier to understand the effect of measures by comparing the number of cart-ins and the rate of dropping carts before and after that.
In-cart trends (cart analytics)
You can grasp the information of the dropped basket products and the status of dropped baskets such as the browser used in real time.
Recovery report
You can understand the actual opportunity loss, clicks via emails and advertisements, and sales information.
Delivered after a minimum of 15 minutes
It can be delivered in real time to all users from a minimum of 15 minutes after the basket is dropped.
Step mail delivery
Since multiple mail delivery settings can be set at different time zones, appropriate messages can be delivered according to the elapsed time.
Dynamic remarketing ad delivery
Based on the user's behavior history, products and messages are automatically generated and advertisements are delivered.
Responsive HTML email editor
Easily compose responsive HTML emails for multiple devices. With the default template, you can start delivering emails right away.
Delivery stop time zone setting
You can arbitrarily set the time zone when you want to stop the delivery of dropped mail.
Full support
Dedicated staff and engineers provide a wide range of support from introduction to creative improvement support.
Web customer service type Amazon Pay compatible tool "Amazon Pay pop-up" option
By displaying Amazon Pay in a pop-up for users who are likely to leave by filling out a form, you can eliminate the hassle of filling out a form and provide users with a convenient and convenient shopping experience. As a result, it can be expected that the user's basket drop (cart withdrawal) will be reduced and the effect of increasing sales will be enhanced. If you already have Amazon Pay installed, you can use it for free.
The initial cost is 50,000 yen (excluding tax) for all plans. In addition to the basket drop analysis, you can use e-mail, advertisement, and effect measurement function without any restrictions.
| CART RECOVERY Fee | | (Excluding tax) | (tax included) |
| --- | --- | --- | --- |
| Initial cost |   | 50,000 yen | (55,000 yen) |
| Monthly cost |   | 39,000 yen | (42,900 yen) |
The service can be used only with the recovery mail function (remarketing function).
The remarketing cooperation function incurs an advertising fee by DSP.
The paid contract starts on the 1st of the month following the trial end month.
The minimum usage period is 6 months from the paid contract.
Please note that you will be charged for the minimum usage period even if you cancel before the minimum usage period.
After the minimum usage period, the contract will be monthly, but if you do not contact us by the end of the month before the cancellation month, it will be automatically renewed.
The only payment method is bank transfer.
We will charge the fee for the current month you used at the end of the month.
The payment deadline is the end of the month following the billing month.
If the number of dropped baskets per month is large, a separate fee may be charged. As a guide, please contact us if your monthly PV exceeds 20 million PV.
"CART RECOVERY (CART RECOVERY)" and "cage-off" is a registered trademark of e-agency.
STEP 01
Application
Please apply from the "Get started for FREE".
STEP 02
Account issuance
You will receive your account information and instructions on how to install the tag within 3 business days.
STEP 03
Tag setting / email creation
Please set a tag on the site and create a recovery email to be delivered.
STEP 04
Start mail delivery
Send the created email to the user who dropped the basket.
STEP 05
Verification period
The verification period is from the issuance of the account to the end of the following month. We will send you a confirmation email about one week before the end of the trial.
STEP 06
This agreement
Please reply with the billing information in the confirmation email. * There is no automatic transition to this contract.
Q.

The domain name changes inside and outside the cart, does it work?

A.

Please measure only one domain because it counts as one user with a unique browser.
* Subdomain measurement is possible.

Q.

What can I see in the report?

A.

In the report, you can see the following contents.

Total recovery amount / Total opportunity loss amount / Total sales amount / Daily recovery amount / Daily opportunity loss amount / Daily sales amount / Assist number (clicks) / Recovery number / Recovery rate (Recovery number / Assist number)

Q.

If one user has dropped multiple items, which item will be plugged into the email?

A.

Up to 5 items will be displayed randomly.
Start your Get started for FREE now!
Currently, in CART RECOVERY CART RECOVERYWe are offering a Get started for FREE until the end of the next month.
Ready to prevent abandoned carts on your site today?
Start your Get started for FREE now!
Currently, in CART RECOVERY CART RECOVERYWe are offering a Get started for FREE until the end of the next month.
Ready to prevent abandoned carts on your site today?
If you have any questions about the service, please feel free to Contact Us us.
Click here to download materials related to CART RECOVERY ®, ask questions, and consult with us.