Facilitating Multilingual Communication!
Automatically translate your website!
High-quality multilingualization in as little as 3 minutes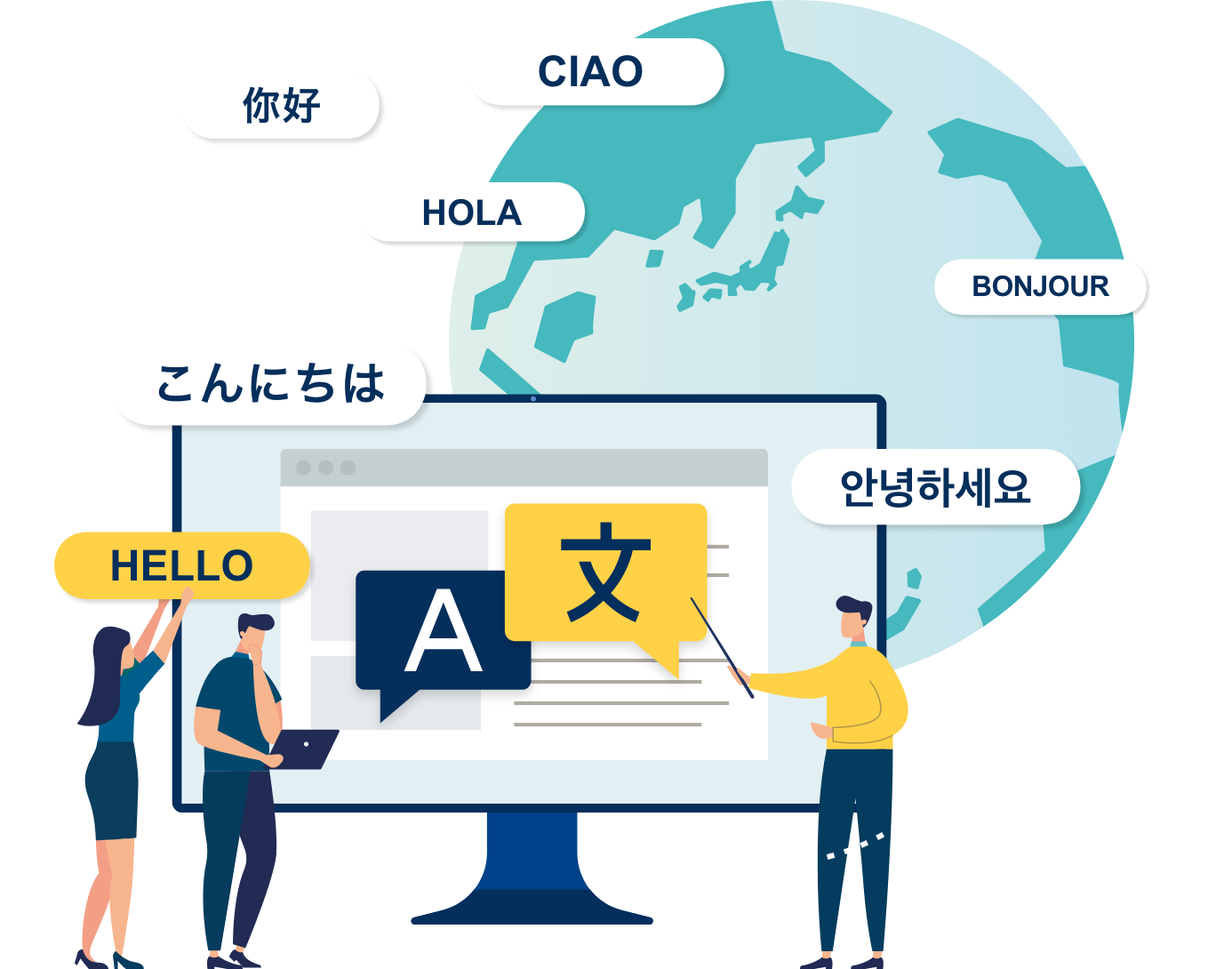 shutto翻訳 is a combination of automatic translation, professional translation, and self-translation functions.
Multilingualize your website in as little as 3 minutes.
Make your site multilingual today.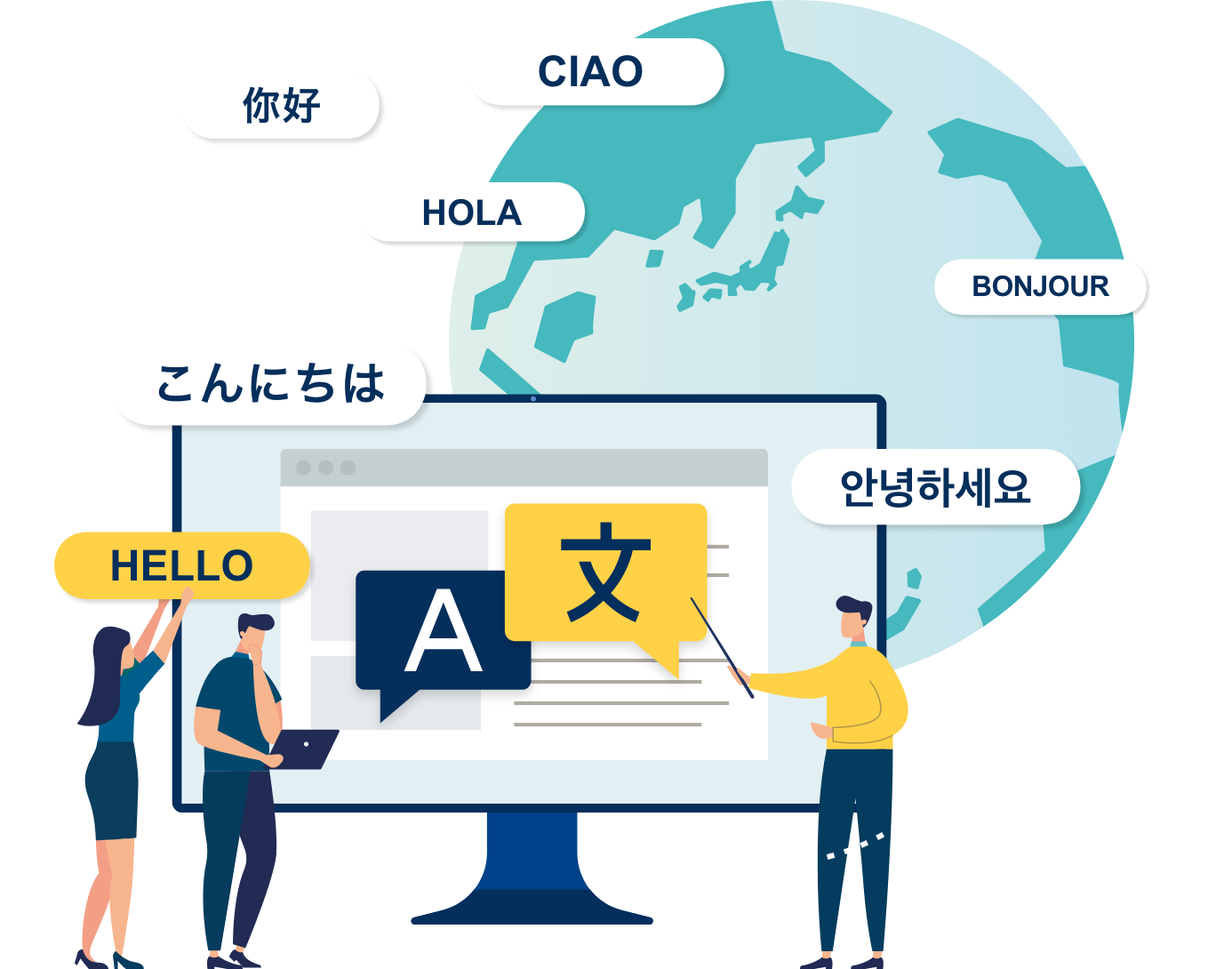 Try translating in your preferred language
shutto翻訳 is chosen
3 reasons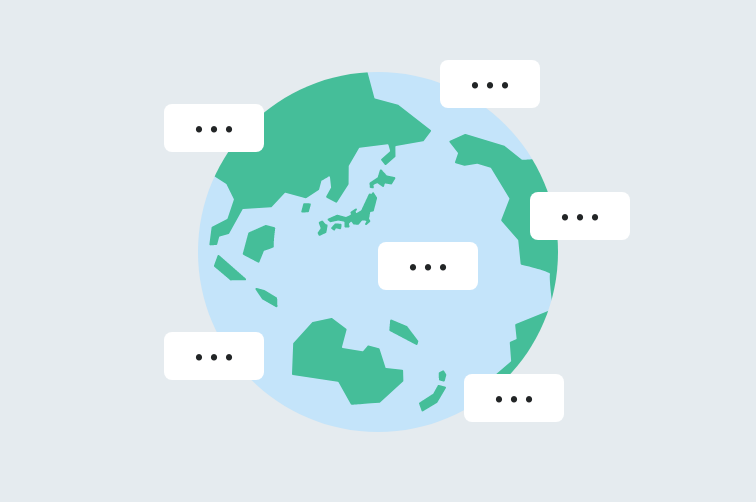 Supports over 100 languages worldwide
Automatic translation, self-editing function supports over 100 languages worldwide, so you can basically translate any language. Professional translation is planned to further expand the number of languages mainly in the Asia-ASEAN region.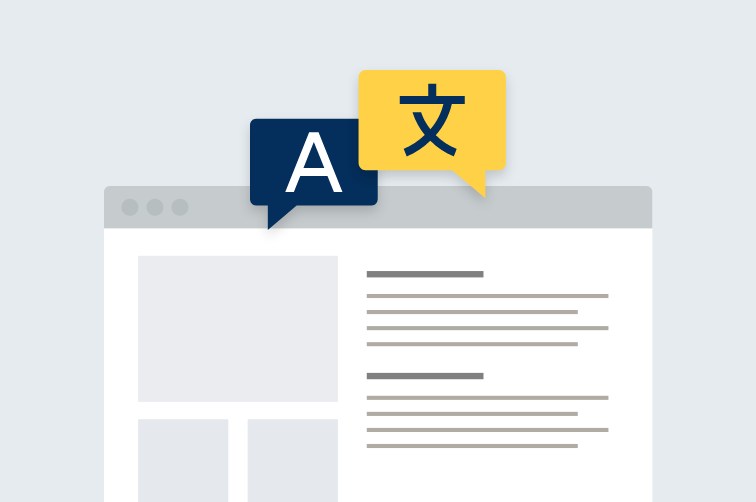 Multilingualize various sites
Regardless of static content or dynamic content, you can translate all web pages and sites that output HTML, such as blogs, EC sites, member sites, forms, and search sites.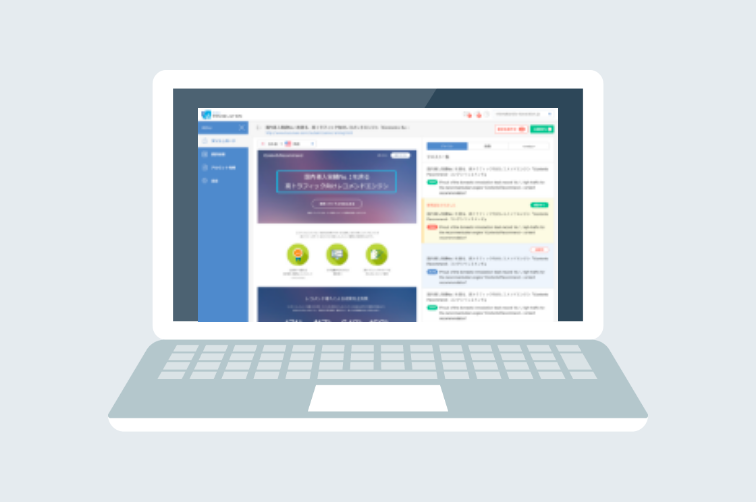 Intuitive editing is possible!
You can intuitively edit text and replace images while looking at the site preview screen after translation, so you don't need special site development skills.
At "ITreview Grid Award 2023 Winter",

Received 2 categories of "LEADER", the highest rating for recognition and satisfaction!
In the "Web site translation category" , we have been awarded "LEADER" for 16 consecutive years since 2019.

Recommended translation service for multilingualization at low cost.

There is a free trial period, so you can start introducing it after confirming the operation feeling. Translation is semi-automatic and can be set while checking each sentence. Of course, you can set the translation at once without checking. Images can also be replaced. (You need to make the translated image by yourself.) You can make an English site in a really short time by using shutto翻訳 rather than making an English site while actually translating.

Customizable Translation Tool

Machine translation tool. You can automatically translate the site text file into the specified language. It features high quality translations and a great deal of customization. Customization is particularly useful, for example, if you can output a post-translational site in such a way that the site is indexed by an overseas search engine, or if you don't like the nuances of translation, you can manually make partial corrections. The point which can be done is very good.

If you want to make the translation site easy, this is it!

If you want to make an English translation of a homepage made in 日本語, it is easy to make, so I recommend the double circle.

Revolutionary translation tool

I wanted to create an English version of the 日本語 page and used it. In advancing the multilingualization of websites, I tried using machine translation functions such as Google, but strange expressions are conspicuous even for amateurs. In that respect, shutto did not have any obvious unnaturalness in the translated expression. Also, although I don't use anything other than English, I feel that the point is that it supports multiple languages.

Batch Translation of Websites with High Accuracy Translation

Image replacement is also possible, so there is no problem if you have a multilingual version of 日本語 images that make you feel uncomfortable. One-on-one translation is possible, so it is easy to modify. It is very easy to introduce to the site, the button to select the translation language is also very simple, and it does not overlap with the elements of the site, so it is designed to be friendly to both users and site visitors.

UI easy to understand and use

It is a generic product as a product in this field, but the UI is well built in, and it is easy to understand and use. This is easier to use and cheaper than the comparable product W.

Anyway from installation to operation

Instantly translate your homepage into your desired language. I compared it with other companies, but it is very convenient to be able to publish in my own domain (SEO effect), SSL support, googleAnalytics equipment, css adjustment, image replacement, customization of translation target. It is easy to understand by setting the price based on the number of pages instead of the number of characters and PV. The user dictionary (glossary) is not managed for each language, so it is very convenient when using multiple languages.

We can translate WEB site easily

There is also a machine translation function such as Google, etc. in promoting multilingualization of the web site, but it may be a translation that is hard to understand for native people. In that respect, the strength of being able to ask for the multilingualization of the WEB site as a whole is that the professional can do translation work and the layout can be adjusted here.
The initial cost is 0 yen for all plans.
You can start from 6,000 yen per month! Easy-to-understand monthly fixed fee structure
entry

basic

business

Monthly usage fee
6,000 yen (6,600 yen including tax)
30,000 yen (33,000 yen including tax)
60,000 yen (66,000 yen including tax)
Number of pages supported
~100
~5,000
~10,000
characters limit/month
Half a million
2.5 million
5 million
Number of registered words in dictionary
1,000
1,000
1,000
Number of languages used
Ten
Ten
Ten
Pro Transration
From 10 yen/character (The unit price varies depending on the target language.)
Overseas search engine function
Available (In order to use the desired domain, an additional monthly charge is required for each plan.)
The contract is 1 domain 1 contract. (Subdomains are treated as separate domains.)
You can choose the contract period from 6 to 12 months.
Payment will be billed in a lump sum for the contract period in the month of application.
The payment method is credit card payment.
The contract will be automatically renewed, and if you do not wish to renew, please complete the procedure one month before the contract expiration month.
Sites that exceed 50 million page views per month or sites that are updated extremely frequently may incur additional charges. Please contact us for more information.
STEP 01
account registration
Please enter the information required to register for an account. You can try the shutto翻訳 feature for free for 30 days.
STEP 02
Account verification
Please access the URL provided in the confirmation email to complete the account registration.
STEP 03
Tag installation
Please set a tag on the site and turn on the automatic publishing function on the management screen.
STEP 04
Release
It will be published automatically after the correspondence in step 3 is completed.
STEP 05
Verification period
The verification period is 30 days after the account is issued. We will send you a confirmation email about one week before the end of the trial.
STEP 06
This agreement
Please follow the procedure for this contract from the management screen. * The upper limit will be changed according to each plan. * There is no automatic transition to this contract.
Frequently asked questions when considering usage
Q.

What happens if the page limit is exceeded?

A.

For example, if the upper limit page is 5,000 pages, since the 5,001 page is not registered in the management screen, the language switching bar will not be displayed on the target page and the original language will remain.

Q.

When is the contract start date / billing start date?


A.

The contract start date is the application date, but the accounting start date will be from the 1st of the following month. Payment plan can be used for free up to 30 days for free.

Q.

Where is the installation tag installed?


A.

Please put it in the head tag of all pages to be translated. When head tag is described in common file, it is convenient to describe it in common file. Introduction tags can also be placed in the body tag, but it is outside the guarantee of operation.

Q.

Can you also translate development environment sites?

A.

Yes, you can also translate the development environment site. Since there are no domain-based input restrictions on the shutto翻訳 management screen, you can also translate the development environment site within your contract account. If access is restricted by IP address on your site, you can use shutto翻訳 by setting the following IP address of shutto翻訳 to allow.
shutto翻訳 IP address / 52.194.173.128 and 54.92.44.133
In addition, access restrictions for Basic authentication can be used by entering the authentication ID and PASSWORD in the edit screen.

Q.

Is it possible to add a directory (eg / en /) to a multilingual page URL?

A.

It is possible. For example, if you prepare a directory for overseas pages and set the processing by setting with canonical tag or .htaccess, I think that it is possible to deal with it. However, depending on the content of the support, it may be necessary to set the server separately on the customer side, and it is difficult to provide accurate guidance. Therefore, shutto翻訳 does not recommend setting the directory. Therefore, if you are considering using it, please be aware of the above and make the settings.
Start your Get started for FREE now!
Currently, shutto翻訳 is offering a Get started for FREE for 30 days for free.
Would you like to make your site multilingual right now?
Start your Get started for FREE now!
Currently, shutto翻訳 is offering a Get started for FREE for 30 days for free.
Would you like to make your site multilingual right now?
If you have any questions about the service, please feel free to Contact Us us.
Click here to download materials related to shutto翻訳, and for questions and inquiries.