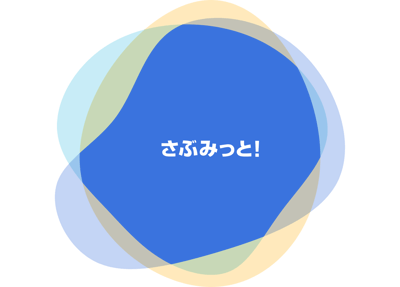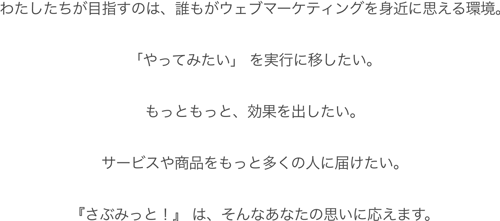 "さぶみっと! was launched in 1999 as one of the founding businesses of e-Agency Co., Ltd., "さぶみっと! It started under the name of Japan.
At that time, Yahoo! Japan" and other major search engines, we provide a variety of SaaS services such as email distribution systems, SEO tools, and recommendation engines. We have expanded our lineup to the present.
In order to widely accelerate the Internet business of business operators, we provide low-cost services that are easy to use even for those who do not have knowledge of programs and systems.
It has been used by many business companies for more than 20 years.
In addition, in order to connect production companies that build and operate sites with business companies, the free business matching site "さぶみっと! Production Consultation" (closed on August 28, 2017), web marketing magazines "e-report" and "Internet Now", we provide a wide range of useful services and information for everyone involved in the web. .
"さぶみっと! ] is a service brand name that collectively refers to a group of easy-to-use and beneficial services as e-agency's own service brand.
With the theme of " More accessible web marketing, " we will provide affordable services for everyone who uses the Internet.
January 17, 2023 E-Agency Co., Ltd.